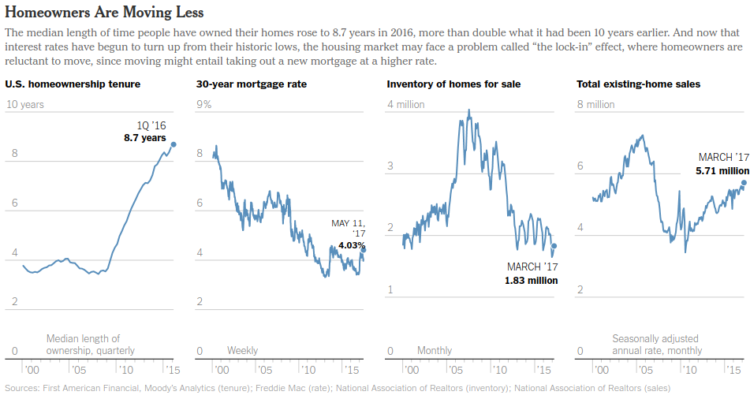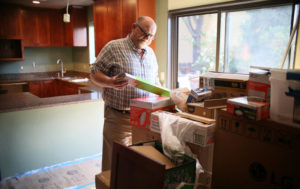 For much of last year, Greg Rubin was looking to buy a bigger house. He has been in the same two-bedroom home for 17 years and hoped to upgrade to a place with a guest room, a home office and a workshop for his guitars, radio-controlled planes and gardening equipment.
This year, Mr. Rubin has a new plan. He stopped looking and embarked on an ambitious renovation project that will begin with a new kitchen and end with a workshop for all the man toys.
"My girlfriend would like to get a larger house, but right now, I'm staying put," said Mr. Rubin, who lives in Escondido, Calif., and owns a landscaping firm called California's Own Native Landscape Design.
Mr. Rubin is the face of what appears to be a new normal in the real estate business: Homeowners are moving less, creating a drag on the economy, fewer commissions for real estate brokers and a brutally competitive market for first-time home shoppers who cannot find much for sale and are likely to be disappointed during real estate's spring selling season.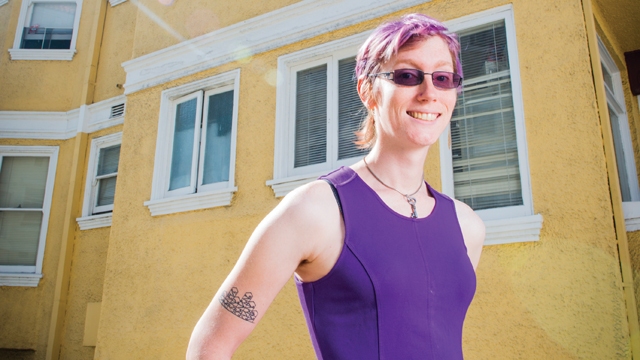 When cities like Oakland prohibit new apartments and condos in wealthy neighborhoods, low-income areas pay the price.
By Robert Gammon
When Victoria Fierce arrived in the Bay Area three years ago, she decided to look for a place to live in North Oakland's Rockridge district. She had scored a job at a tech startup in San Francisco and was attracted to Rockridge because it has a BART station and seemed like a transit-oriented, walkable neighborhood. But she quickly realized that apartments are scarce in Rockridge and the nearby Temescal district and that rents are astronomically high.
"When I first move out here," she said, "I looked at Rockridge, and thought, 'Wow, this is so great. … I wish I could afford to live here.'"
Fierce relocated to Oakland from Akron, Ohio, and ultimately landed in downtown. Although she loves living here, she says she sometimes doesn't feel welcome. She and other millennials who moved to Oakland during the tech boom have been blamed for gentrifying traditionally low-income areas of downtown, Uptown, and West Oakland. Some city residents have derided the newcomers, alleging that they're responsible for soaring rent and housing prices and the displacement of low-income people of color. Fierce, who is transgender, said she and her friends have been called "gentrifiers" and "techie scum" among other names.
But Fierce and her friends don't scare easily, and they're fighting back. They formed East Bay Forward, a group that champions new housing in Oakland, Berkeley, Alameda, and other urban areas, especially along transit lines. They consider themselves to be urbanists, or YIMBYs (for Yes In My Backyard), and they attend city council and planning commission meetings in support of dense housing developments and high-rises, while publicly calling out the NIMBYs (Not In My Backyard) who oppose them.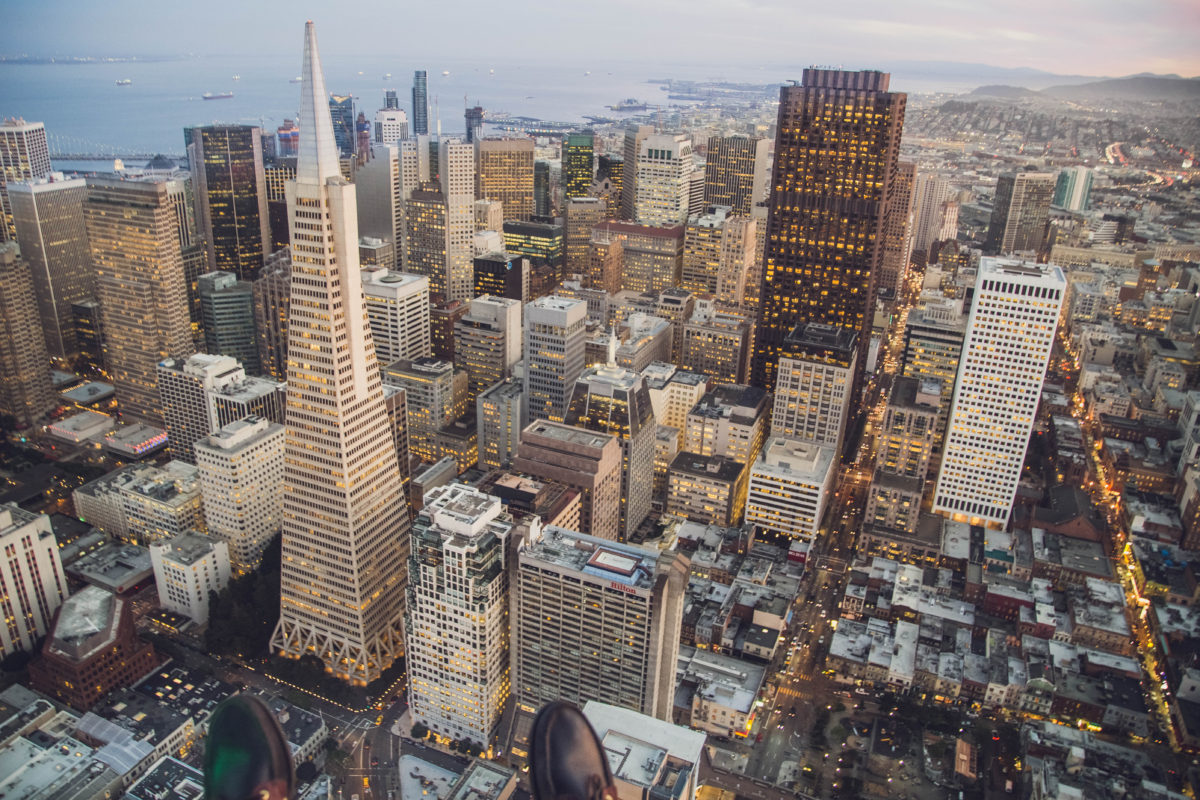 The for-rent ads in the San Francisco Chronicle on Sunday, April 2, 1961, sound dreamy:
Luxurious spacious 4 rooms. Many walk-in closets. All Utilities included. $155 a month in the Marina.
Deluxe 3. Garbage disposal, wall-to-wall carpet. Garage included. $125 and up in Pacific Heights.
Spectacular Marine view. 1-bedroom, sun deck. $175 on Telegraph Hill.
Those were the good old days, right?
In fact, in the early 1960s, rents in San Francisco were rising by an average of about 6.6 percent each year. As it turns out, that's the same annual rate they would later rise in the 1970s, and in the late 1990s, and in the mid-2000s. It's the rate they're rising today.
How many units would we need to build in order to slow or reverse the rent increases? You can find the whole article on Wonkblog.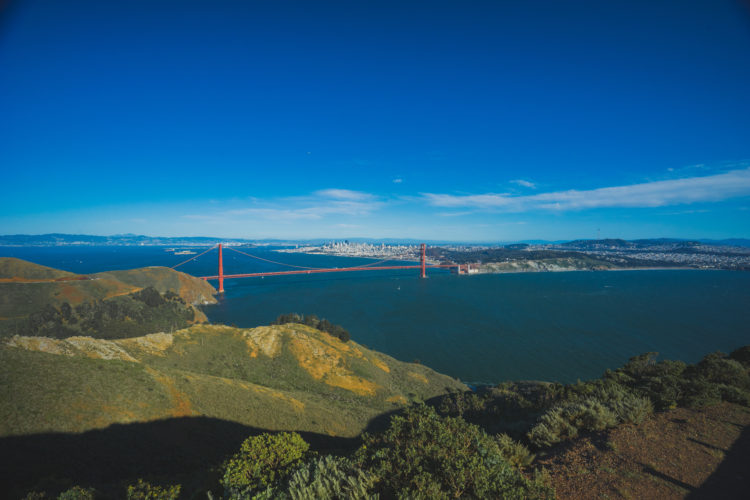 Two tech startups headquartered in the San Francisco Bay Area said Tuesday they're expanding elsewhere, establishing offices and hiring hundreds of employees in North Carolina and Arizona at much lower cost than here.
San Francisco fintech Credit Karma, which only last week said it would enter the tax-preparation business, wasted no time in staking out an office for the service in Charlotte. Palo Alto-based Houzz, a home remodeling and design web site, will open a sales and client services office in Tempe.